Hey all you beautiful fellow
beforeandafter
members, wake up!
I don't want to be the only person posting something here this year. ;)
---
Recently, in my personal journal, I posted a photo meme which goes, "Ask me to take and post a photo of an aspect of my life about which you're curious." One of my readers wanted to see my book collection. So I snapped a photo of my bookshelves. Then I really
looked
at them.
Here's what I saw: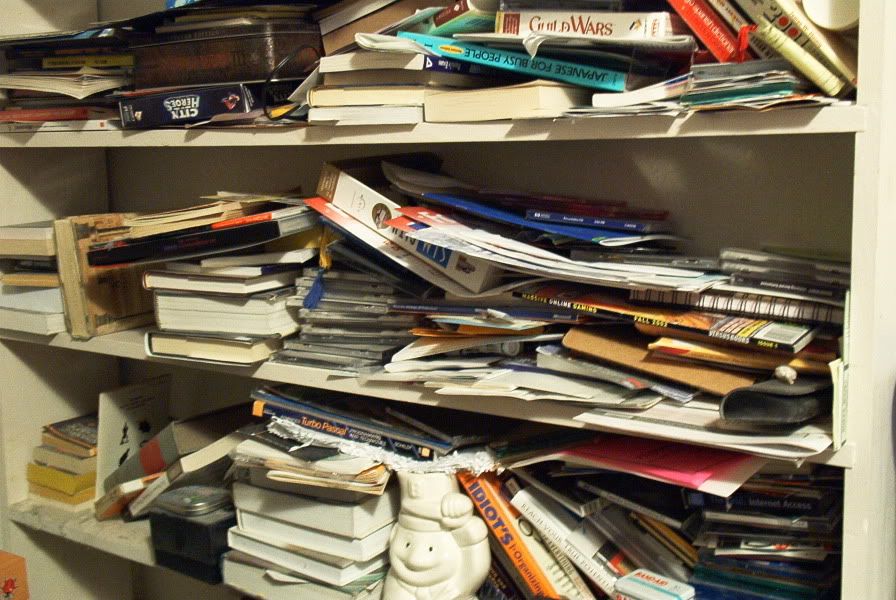 Before
: Apparent chaos -- books mixed with videogame boxes and backup disks and textbooks and magazines and knick-knacks.
Oh, dear. Now, the funny thing is, if you were to have asked me for anything on the shelves, I could have reasonably easily retrieved it for you. But it
looked
messy as all heck, and with all those things leaning on other things, I was just asking for an avalanche sooner or later. Last night, I tackled my shelves and my desk in one fell swoop. (Desk pics will be forthcoming.)
Proudly presented for your enjoyment, here's part of the product of several hours' work.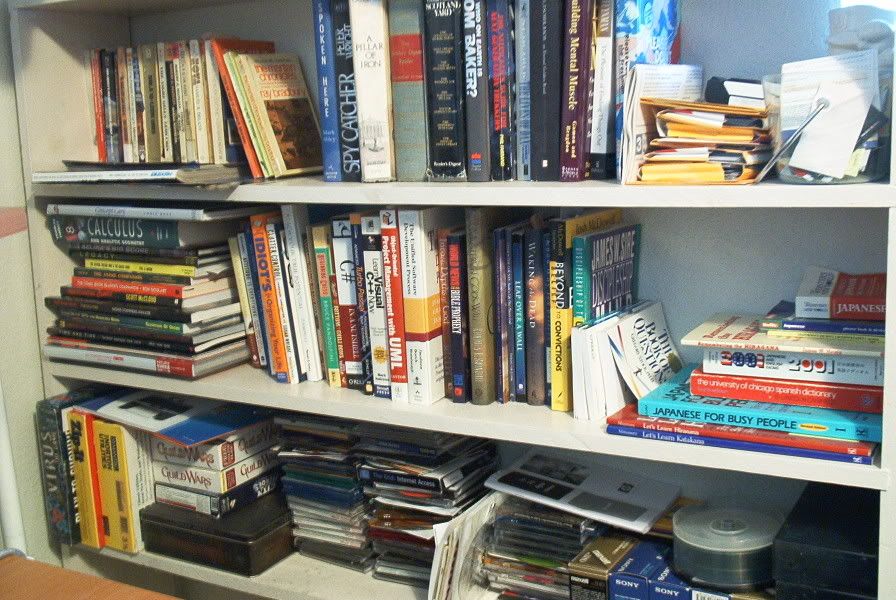 After
: Moved all the computer disks to the bottom shelf. Books sorted into rows and piles, roughly by size and category, such as "sci-fi and comic paperbacks", "language textbooks", "anime/manga", and "computer programming references".
Ahhh, that's better; wouldn't you agree? I'm really happy with how well it turned out.